Views in TechDraw refer to the representation of a 3D object on the drawing page. This gives us the opportunity to add measurements, annotations and other Engineering Drawing features.
The default functionality is to create the Drawing View based on the the current Screen View of your 3d Object. If you are looking directly down on the object from above that is how the view will be represented
To add a view, select a single object or multiple objects. If you have more than one page, use the CTRL key to add the correct page to your selection. In this drawing I have selected the bearing spacer.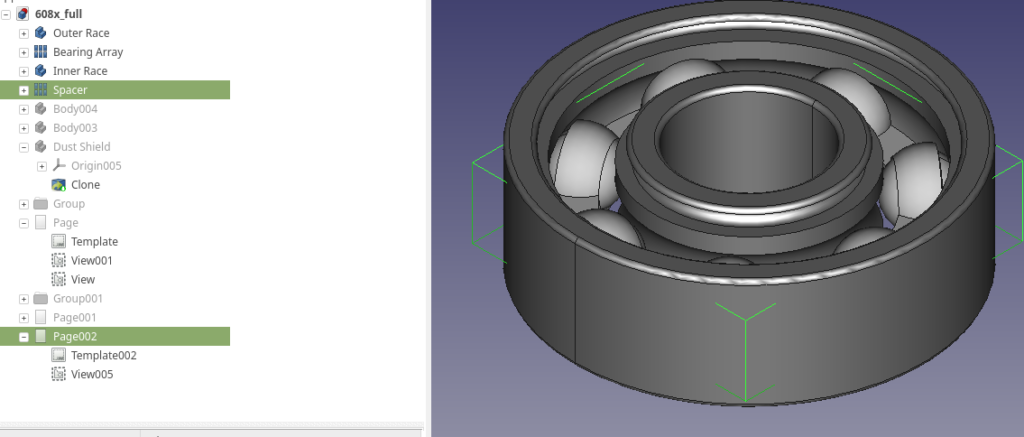 With your selection complete you only need to click the "Insert View Icon"
The resulting view will be oriented in the same manner as the object is shown in the FreeCAD viewing window.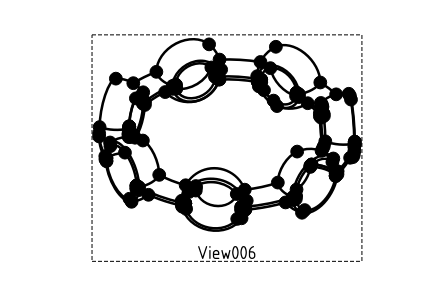 View added with Screen object viewed from above. In this case the view inserted was scaled by a factor of 4
Below you can see the same View inserted while the object is viewed from the default 45 Degree view.
View Scale
There are three options for scaling.
Page – Use the value set in the Page->Scale property
Automatic– Let FreeCAD pick a scaling value
Custom – Manually enter a scaling value.
Adding Dimensions
Once you have added a view with the correct orientation, it is now available for dimensions. The following is a Radius dimension with our bearing showing from the top.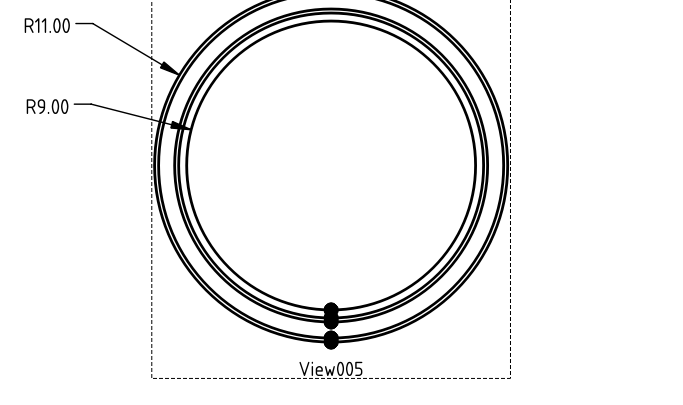 Printing Your View.
Your view ( and entire drawing ) can be printed from the File menu. Select File-Print. You will be presented with a printer dialog from your Operation System.
It is possible to preview the print as well. This preview dialog is from Linux Mint 0.19