The ReBar tool simplifies the process of adding reinforcing bars to structural objects in the arch workbench.
The Re-Bar tool uses a Mapped Sketch for input and requires a Structural object, for it's basis.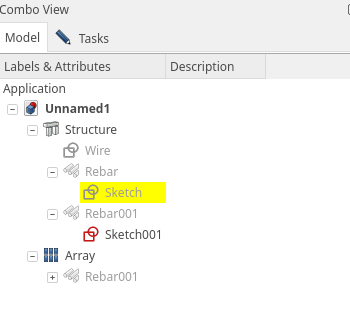 Each Sketch can contain a single edge. This edge will be translated into the Structural object as Re-Bar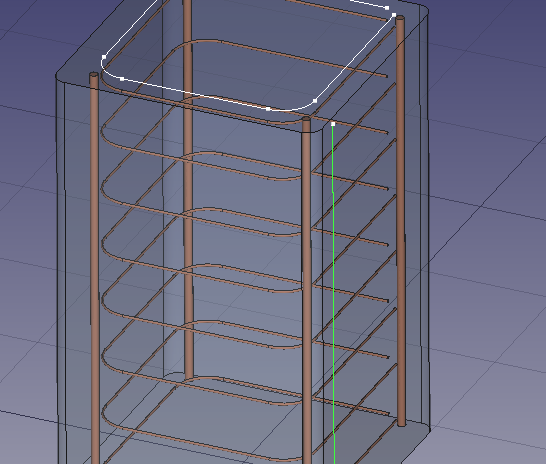 Once the initial item is introduced the number of rebar filling the Structural Object can be adjusted.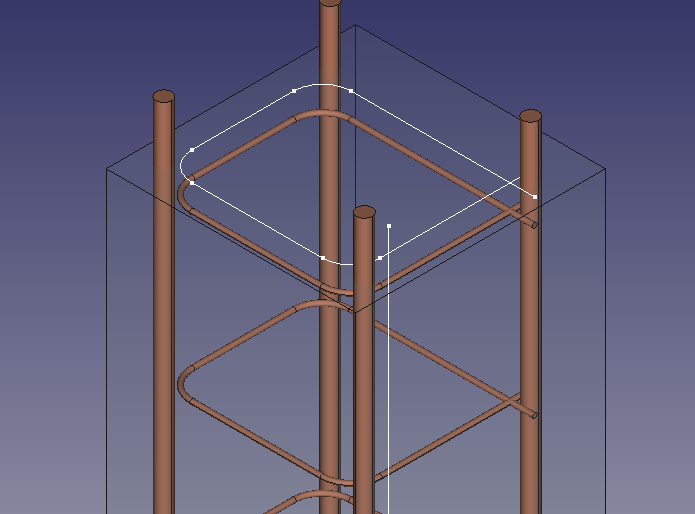 Once the basic arrangement is made the sketches can be adjusted as need. The embedded Re-Bar will adjust accordingly.
Arrays can be used to multiply the ReBar in a second dimension
Sketcher Notes: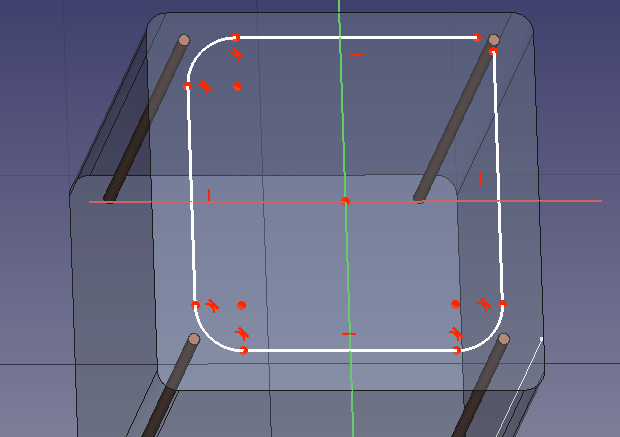 Each Re-Bar object is based on a sketch.
Make sure there is only one edge in the sketch
Keep the sketch simple
Certain edits cause the sketcher to "crash", use the menu Sketch->Leave Sketch to exit the sketcher, you will have to start the tool over again